Hey, cool idea for a site Dave!
Figured this could be another great site to hang out in, though it will have to split time with my other favorite as will most of you I see...

For those that do not know me, I have a 1953 Ford F100 that I am building along side my family. So far we have managed to gather parts and ruin some good clothes with all the grease and dirt!

We are working on the bare frame now. I will get a gallery up soon enough I guess. Not too darkside, but just enough to make it interesting. Toyota power steering, GM tilt/tele column, Tahoe leather bench seat, 12 v wiring, 351 cleveland engine...just to name a few. I try to take pics and share, though sometimes I get all wrapped up in the "doing" and come to realize I didn't take one picture. Need to get better at that!
Looking forward to seeing what happens here.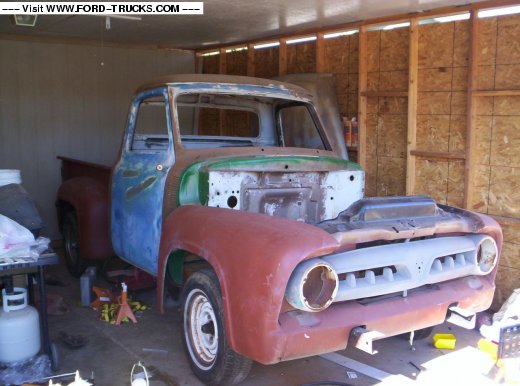 this is an old pic...since this I have sold those bondo fenders and have it all stripped to bare bones! Also managed to finish the garage to hide all the "junk"